Biennial VI - Copenhagen 2005
VI. Copenhagen, Denmark: 9 to 11 June 2005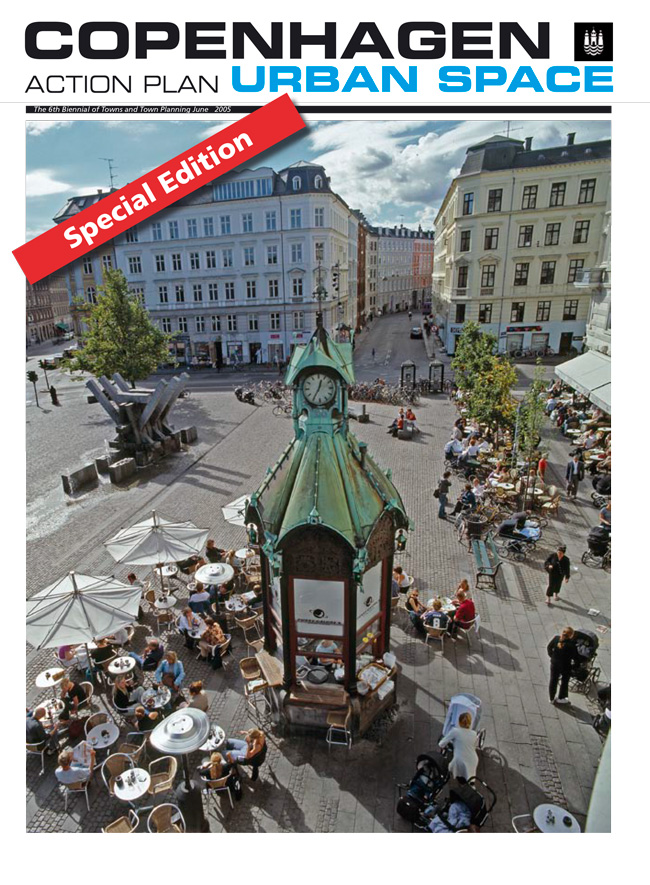 City Living - Living City
This Biennial was mainly focused on exhibitions, conferences, workshops, presentations and work visits.
There was the opportunity to meet mutually urban planners and political decision makers to discuss the central issues of current planning.
With the generic title of Living City, living in the city, four framework papers were determined:
• Scenarios for the city and the territory.
• The threat of unstructured cities and changes in the connection to the city.
• Cities and town planning in the city.
• Connecting fragmented cities.
Further information:
http://www.urbanartscape.org/streetcreativitysessions.htm
https://www.kk.dk/sites/default/files/edoc_old_format/Bygge-%20og%20Teknikudvalget/12-10-2005%2014.00.00/Dagsorden/07-10-2005%2015.45.13/Byrumshandlingsplan%20bilag%202.PDF