Thank you Julian!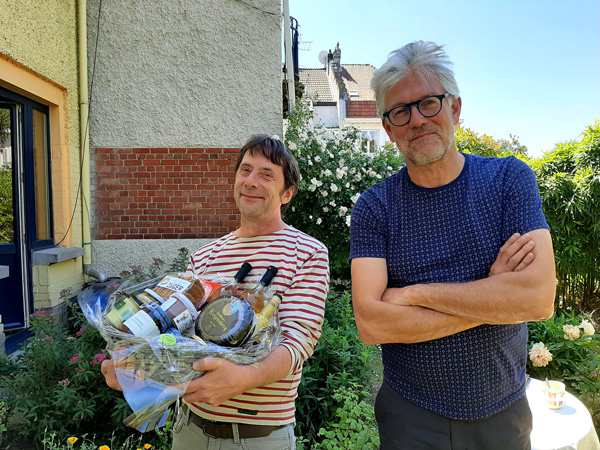 We surprised Julian Hills, our secretary, on his first day of retirement in his garden at home with a basket of local specialties of the Brabant Duchy region, Brussels was once the capital.
We want to thank him for nine years of active and enthusiastic support of our European network of Spatial planners.
Julian was always there to help when needed. And we needed him to bring in pragmatic, diplomatic and creative solutions. More than once it helped him not being a planner :-). At the same time he was the heart of our community, noticing if something went wrong or if someone didn't feel comfortable. He kept the right spirit within our organisation.
Dear Julian, we wish you a fine time in your garden, with your wife Jo and the two cats. We are sure you will continue to make people happy with your warm hearted photography. We are very glad as ECTP that we can still count on you as a volunteer the coming months. The hand over to Martine, our new secretary that will start on August 1st, will therefore be smooth.
On behalf of the European Planners Community, Julian, thanks a lot, mille fois merci, dankjewel!
Joris Scheers
Secretary General