Energy and Spatial Planning – A Practical Guide for Planners
The SPECIAL (Spatial Planning for Energy in Communities of All Landscapes) project, funded by Intelligent Energy Europe, is a three year project on integrating spatial planning and energy. The lead partner is the Town and Country Planning Association in the United Kingdom. There are eight partners in the project, all from Town Planning Institutes who are working together to improve the competencies of planners in delivering renewable energy at the local level.
The SPECIAL project has collaborated with the European Council of Spatial Planners (ECTP) to create this practical guide to energy and spatial planning. The ECTP has a unique and powerful network of Town Planning Institutes across 22 European countries. The ECTP has added its expertise and experience towards helping produce a guide which will help planners across Europe in their work.
> Download the guide <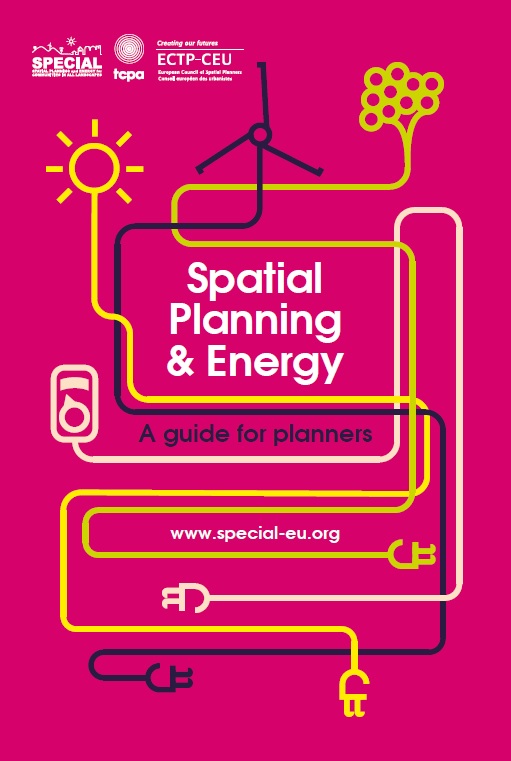 SPECIAL Project Expert Papers
Part of the legacy of the SPECIAL is a series of six Expert Papers written by six different partners in the project. Five of these papers are already available as downloads. Ranging in topics from Masterplanning and Energy, to Policy frameworks and Transport, the papers are primarily targeted at town planners working at the local level.
(clic the images to download the paper)