AIVP and the European Council of Spatial Planners sign a Memorandum of Understanding to strengthen the global approach to the port city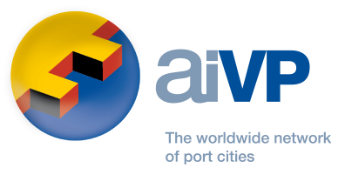 AIVP, the Worldwide Network of Port Cities, and the European Council of Spatial Planners (ECTP) have signed a Memorandum of Understanding aimed at developing joint initiatives and promotional actions and encouraging the sharing of best practices.
Faced with the same challenge of adapting their territories to developments in maritime transport, spatial planners of coastal and inland port territories and cities need to find solutions. With this in mind, the two organisations have come together to share ideas in this area.
"AIVP is delighted with this new collaboration for coordinated development between cities and port", said Philippe Matthis, President of AIVP. "This agreement reflects our desire to pool our knowledge and encourage our respective members to favour a global approach".
About AIVP
With almost 200 members representing over 2,000 stakeholders actively involved in the sustainable development of port cities, from 50 countries on five continents, AIVP continues to drive forward operational and strategic thinking about relations between the city and port, and between the port and city. AIVP supports its members as they adopt new strategies to tackle coming changes that are set to impact the economic, social and environmental development of port cities: urban-port integration, global restructuring of economic circuits, the challenge of social integration, climate change, the energy transition, growth in the cruise industry, etc.