Working groups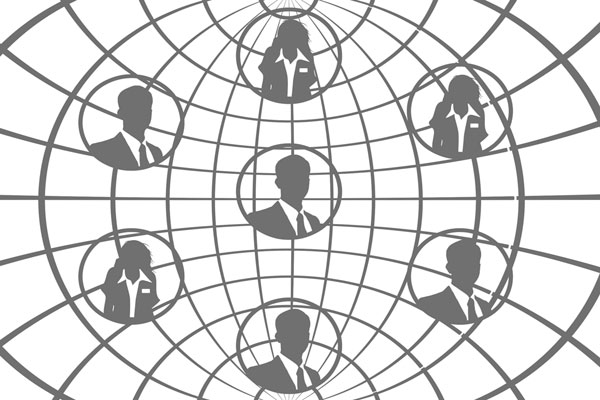 The ECTP-CEU has various Working Groups.
These Working Groups are constituted by members of the Exco - Executive Committee - but also by its delegates.
In many cases, the Working Group concludes with a publication.
Here are the current Working groups:
---
Implementation Urban Agenda
Intensify our role within the European Union urban policies and especially in relation to the European Urban Agenda.
1.- Introduction
One of THE main objectives included in our Strategic Plan 2018-2022 refers to "Enhancing the profile as European professional expert body" (chapter 6 of the document) improving "the expert profile into Urban Agenda of the European Union. Pact of Amsterdam".
With the EU Urban Agenda completing its second year of positive partnerships, a more globalised urbanism is emerging across the EU, which has brought with it, its own definitions, challenges and opportunities in equal measure.
In the last months new contacts with the Committee of the Regions representatives have been opened to collaborate; so ECTP was invited to the meeting held in Cork about the role of secondary cities in the development of the EU Agenda (May, 2018) and to participate in the meeting on Urban Impact Assessment to contribute towards this process, focused on the New Urban Agenda and the spatial planning and governance. Also, ECTP is present during the Territorial Cohesion (NTCCP) and Director-general's meetings where the follow up of the urban agenda is discussed.
Exco proposes this WG to improve internal collaboration following the idea that ECTP can feed the European documents with the perspective of the practitioners and experts in urban policies.
2.- WG Objectives
The objective of this workshop is to elaborate a plan of action which makes concerns from European planning practitioners more visible and more present in meetings and documents within the European Union and the Committee of the Regions.
3.- First ideas to start. The working group on the EUA:
- proposes ideas and suggestions to running processes and preparatory documents
- works on the implementation of the EUA, in each country, European wide, providing a comparative analysis, ...
- ensures that member associations commit to be involved in dissemination and participation sending one or two Papers for the workshops according to their capacity.
Members are:
- Joris Scheers (Working Group Chair)
- Géza Salamin
- Markus Hedorfer
- Laura López
- Chantal Guillet
- Anna Nikolaou
- Janet Askew
- João Teixeira
- Henk van der Kamp
- Luc-Emile Bouche-Florin
- Vincent Goodstadt
- Miran Gajsek
- Gerhard Vittinghoff
- Ignacio Pemán
---
Migration and Inclusion
1 Introduction
In the 2016 "Pact of Amsterdam", which launched the Urban Agenda for the European Union (UAEU or EUA), the very first item out of twelve listed themes — although it is stated in the document that the themes come "in no particular order" — is "Inclusion of migrants and refugees". Maybe its top position is actually not intentional, but in any case, "migration and inclusion" represents one of the main challenges during the present years for our territories, towns, cities and societies in Europe: the approaches of a variety of political organisations with growing consensus, as well as of some of the national governments, are heavily influenced by this topic and are progressively implementing policies aiming to "protect" — so they say — national identities, economic wellbeing, security of citizens, and so forth.
Migrations are an unavoidable characteristic of the contemporary global society. The reasons of this phenomenon are many and complex, and this is not the right place to discuss or try to understand them, nor can we, the European spatial planners, judge if migrations are a good thing or not. But: spatial planners in Europe and other regions of immigration can and have to contribute through their knowledge to minimise the negative impact produced by "unsupervised" migration and to maximise — in economic and cultural terms — the value added of immigration for the whole society. At the same time, spatial planners working in regions of emigration (peripherical Europe, Africa, etc.) can and have to contribute — so far as possible — to create conditions to maximise life opportunities in the local contexts and to deal with "empty" territories.
2 WG Objectives
In the Pact of Amsterdam document, the objectives of theme "Inclusion of migrants and refugees" are described as follows.
"[…] manage integration of incoming migrants and refugees (extra-EU) and […] provide a framework for their inclusion based on willingness and integration capacity of local communities. This will cover: housing, cultural integration, provision of public services, social inclusion, education and labour market measures, chances of second-third generations, spatial segregation."
This EUA point of view needs to be translated into a more spatial-planning related approach. By considering also the short scoping discussion already held via email in October 2017 within the first WG, the objectives of the ECTP WG can be expressed as follows.
● Elaboration of a charter-style strategic approach document;
● Production of technical recommendations in planning practice;
● Dissemination of the results inside the planners' community as well as to the whole society;
● Active participation to the EUA "Inclusion of migrants and refugees" Partnership;
● Interaction with EU's, CoE's, UN's, AU's etc. organs and agencies to submit specific action proposals.
3 First ideas to start
Starting from the considerations mentioned in the previous two paragraphs, the very first steps of this WG could be the following.
● The WG's activity should also include intra-EU and national migration movements, as well as traditional urban and metropolitan centrifugal and centripetal dynamics;
● The term "inclusion" should be conceived as referred also to integration between cross-border contexts, with a special concern on urban or metropolitan areas, whereas a "border" is either a state border, a linguistic border or some other kind of precise political or fuzzy cultural border line;
● More in general, migration and inclusion should be treated in all its manifestations: economic interna-tional emi¬gra¬tion/im¬mi¬gra¬tion; war/climatic refugee movements; internal (national/EU) labour market movements; slow, programmed processes versus humanitarian emergencies; small versus huge cultural differences between "old" and "new" population; first, second, nth generation issues; segregation versus assimilation versus inclusion;
● The WG's field of activity needs to be defined more closely with respect to: spatial planning (the EUA is more than spatial planning); role of professional planners (ECTP's main concern); current European (EU, Council of Europe) and International (UN and its agencies, AU, etc.) decision-making spheres; desirable professional and decision-making competencies at European level;
● Spatial planning must focus also on those territories that lost or are losing population due to emigration phenomena (links to the general issue of structurally weak territories, as well as e.g. to the difficulties of territorial reconstruction after earthquakes);
● In order to correctly approach the argument, it will be necessary to carry out a preliminary study on how migration and inclusion appears now and in the past and how they are perceived in the different countries and regions;
● As a first case study the German approach applied as of the 2015 refugee crisis could be analysed, when a high number of displaced persons have been received in a relatively short time and many ef-forts — not without errors — had been made to put into practice social inclusion;
● As a second, more punctual case study, the "Riace model" could be analysed; Riace is a small town in Southern Italy where migrants from different countries have been granted rights to settle down and substantially take over the role former inhabitants had before they emigrated to other countries some decades ago;
● It could be evaluated if the 2020 Award or the 2021 Biennial should be dedicated to "Migration and Inclusion from the Spatial Planning Perspective".
4 Possible WG composition
Since migration an inclusion issues do not shape and are not perceived in the same way in all European countries, the composition of the WG should possibly represent these differences. The following groups of countries should be considered:
● Former colonial powers;
● Countries with important past/present emigration/immigration phenomena;
● Countries with important past or present internal migration phenomena;
● Countries of the Visegrád Group;
● Mediterranean "frontier" EU member states.
Members are:
- Markus Hedorfer (Working Group Chair)
- Chantal Guillet
- Vincent Goodstadt
- John Downey
---
Sponsorship
Improve the financing of the ECTP-CEU through new lines of sponsorships.
Members of the WG are:
- Janet Askew (Working Group Chair)
- Dominique Lancrenon
- Markus Hedorfer
- Michael Stein
- Kent Hakul
---
Biennial & Awards
Working Group constituted to endevour support to Biennial partners with the organization and the academic content; as well as encourage our members and delegates to be involved in our next events.
ExCo proposes to ECTP-CEU associations to be involved since the beginning in supporting academic items, appropriate dissemination and national association's participation in the Biennial. The objective is to assure the ECTP's support and to guarantee appropriate European presence.
Members of the WG are:
- Vladan Djokic (Working Group Chair)
- Markus Hedorfer
- Vit Rezac
- Richard Blyth
- Zoran Hebar
- Dominique Lancrenon
- Ignacio Pemán (Working Group Chair)
- Michael Stein
- Brendan Allen
- Gerhard Vittinghoff
---
The recent previous - closed - Working Groups have been :
Charter of European Planning
Climate Change
European Charter on Participatory democracy
New ICT in Planning practice
Qualification Recognition
Vision 2020 ECTP-CEU
Young Planners Working Group